In deze onzekere tijden. (In these uncertain times)
Wat we doen.
Wij gaan onze gewone gangetje, en dat betekent dat we ons haast nooit tussen massa's mensen begeven, dat we onze grote boodschappen beperken tot één, maximaal twee maal per maand. Wij verkiezen te winkelen gedurende de Franse lunchpauze, dan is er haast niemand in de supermarkten.
Onze voorraad is altijd goed aangevuld, dus we kunnen in geval van nood, een eindje verder.
Moeke Irma's immuniteit sterken we aan met extra vitamientjes, mineralen en een volwaardige voeding.
Wanneer het weer het toelaat gaan we naar buiten om extra gezonde lucht te happen en daar hebben we hier in de Corrèze een overvloed aan.
Moeke werkt graag in de tuin en we laten haar rustig haar gangetje gaan, zolang ze het inderdaad 'rustig' houdt.
Zondag maakten we een kort autoritje door heerlijke landschappen en bezochten Hautefort, net over de grens in Dordogne. Het kasteel en de tuinen waren gesloten en er was niemand op straat, maar we hebben toch even kunnen genieten van het oude dorpje en de warme zonnestralen.
Vandaag, maandag, is het weer een beetje druilerig, dus maak ik van de gelegenheid gebruik om het zomerfruit uit de vriezer te verwerken tot jam.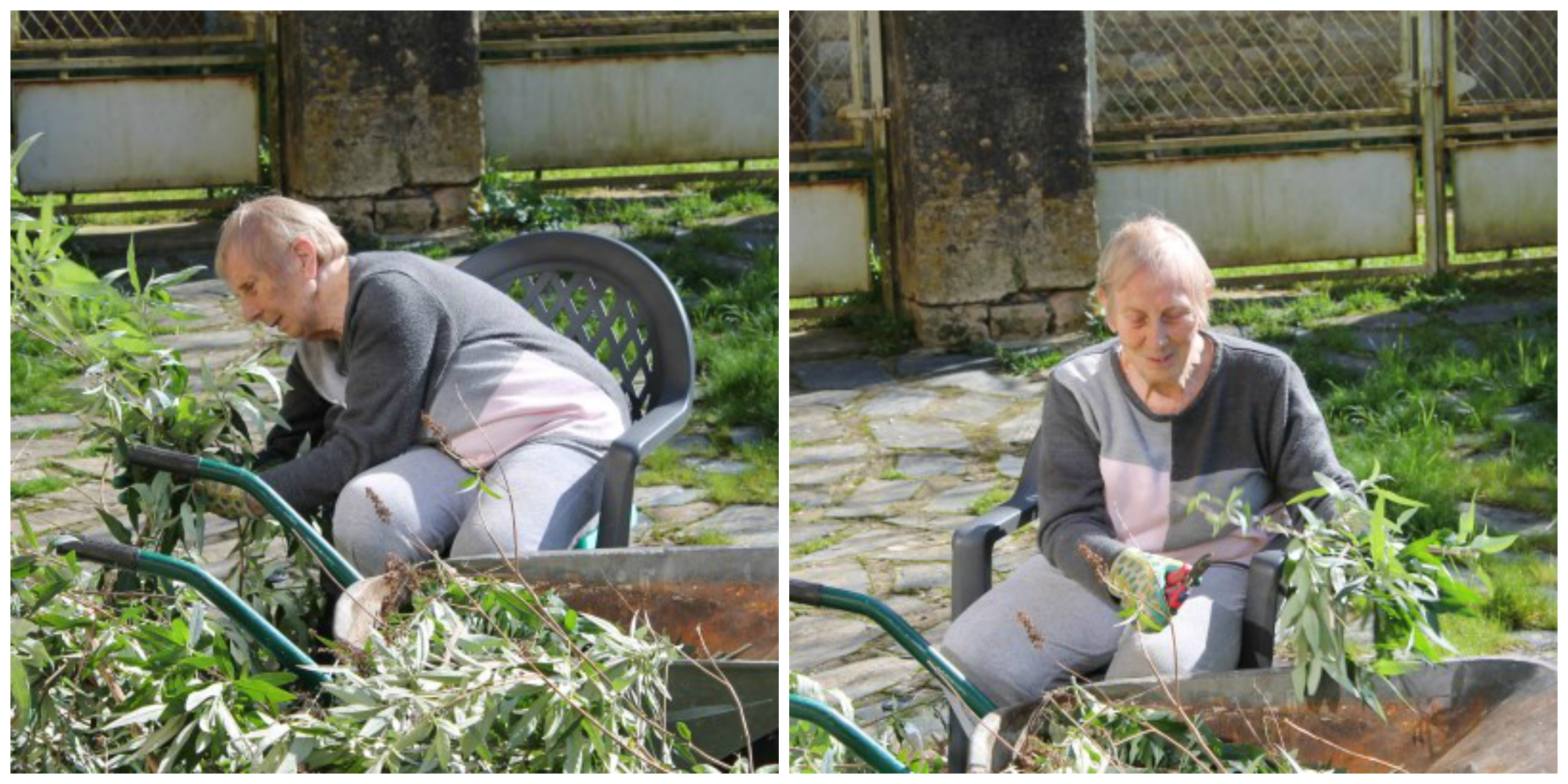 Moeke Irma werkt in de tuin

Irma works in the garden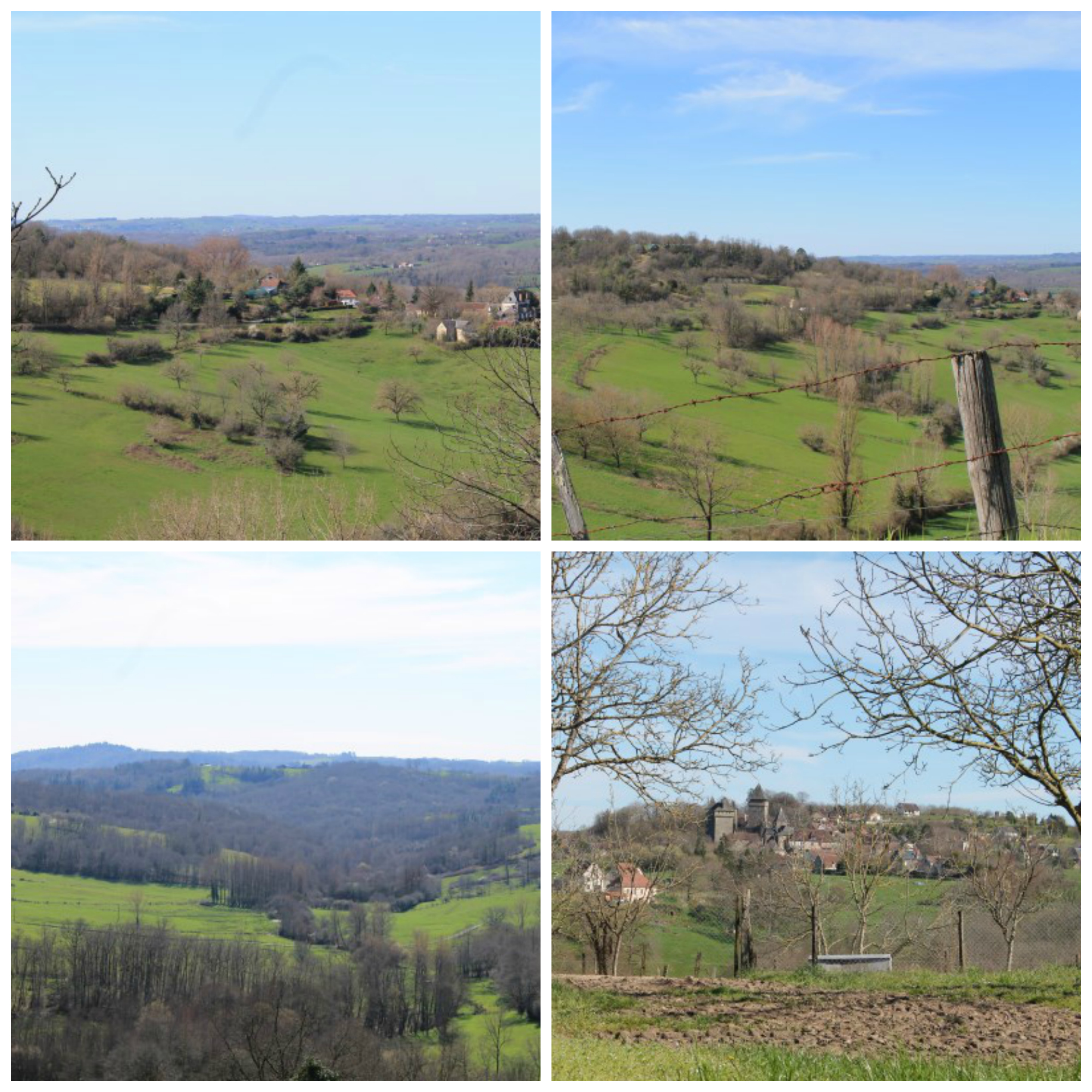 Een korte rit door het landschap.
A short drive through the local countryside.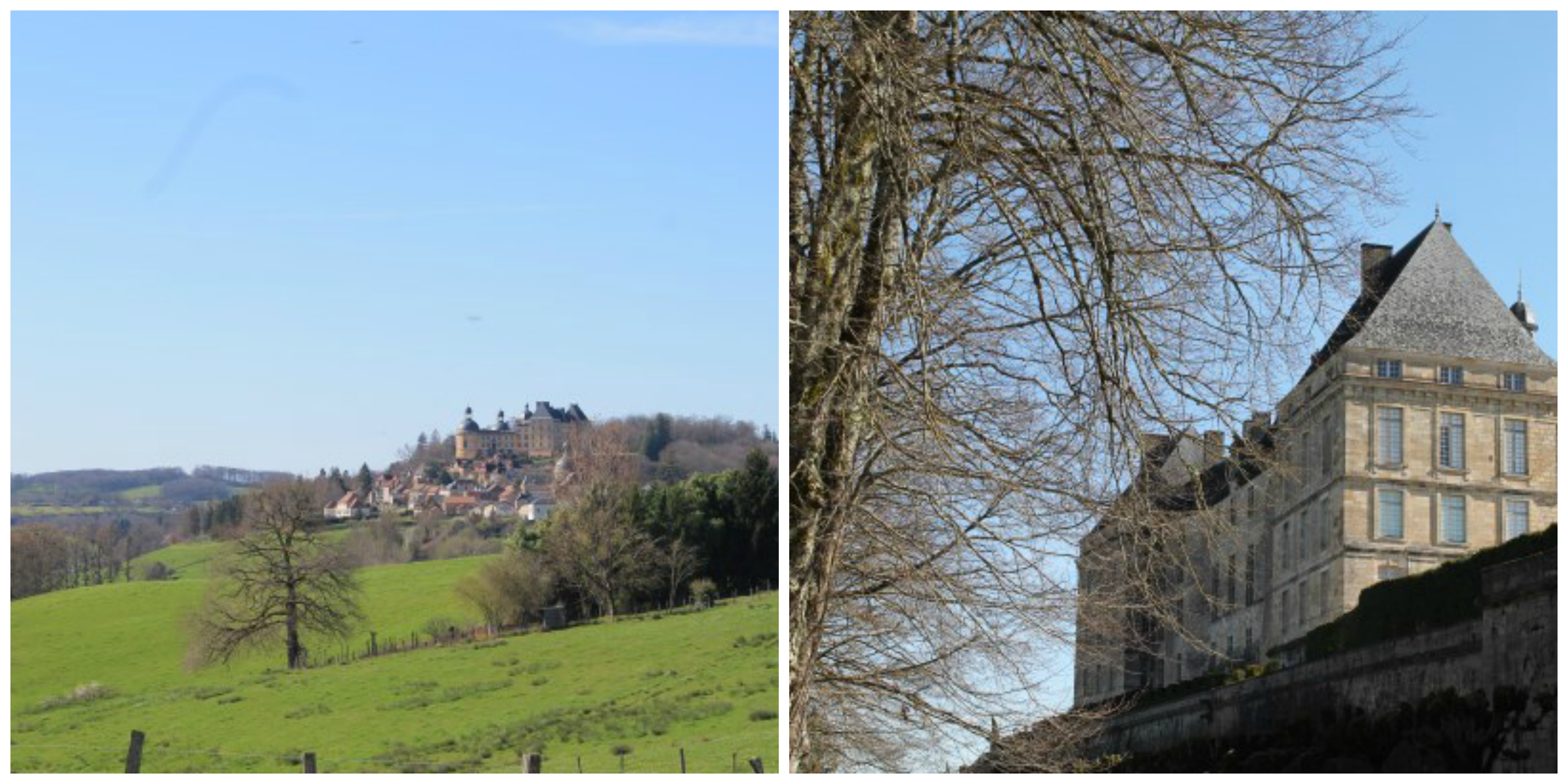 Het dorpje Hautefort met kasteel.

Hautefort village with castle.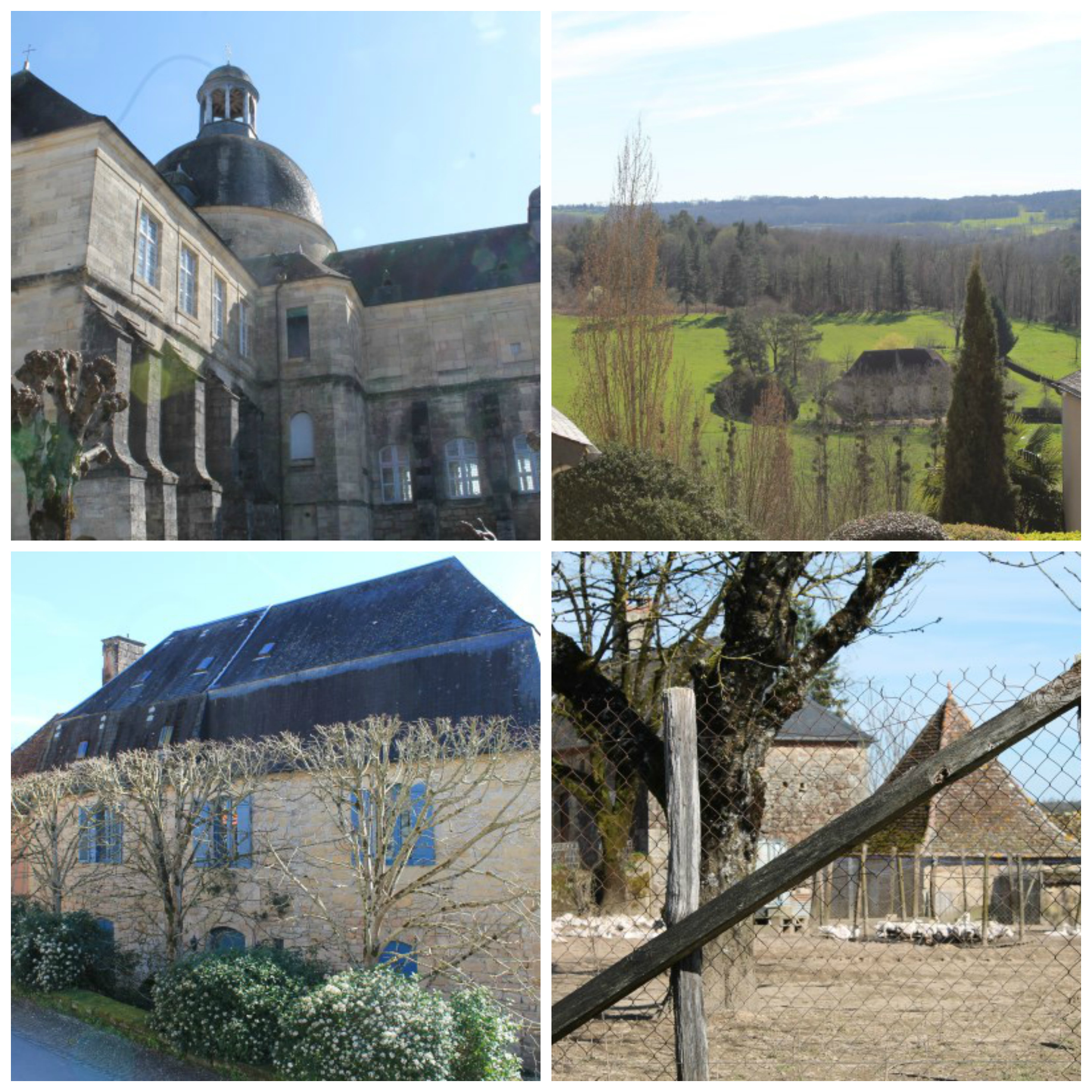 Hautefort kerk & andere beelden

Hautefort church & other images
Moeke Irma, genietend van het zonnetje.

Irma enjoying the sunshine.
Vandaag was het jam-maak-dag
Today was jam-making-day

In English
What we're doing

We just do what we normally do. That means we hardly ever mingle in masses of people, that we never do our big shop more than twice a month. We'd prefer to do our shopping during the French lunch break as supermarkets are nearly desolate between 12 noon and 2pm.

In general our pantry is always well stocked and it will tie us over for a while, if necessary.

My mother Irma, who lives with us, is given extra vitamins, minerals and a varied wholesome diet to build up her immune system.

When the weather allows we're outside sniffing up some fresh clean air, of which there is no shortage here in the Corrèze.

Irma loves working in the garden and we let her, as long as she takes it easy. It's not that long ago that she had to be taken into hospital once again with heart problems. All in all she is looking much healthier since her move from Belgium to France.

Sunday we made a short trip by car through the lovely countryside and ended up in Hautefort, just over the border in Dordogne. The castle and its gardens were closed and there were hardly any people about. We had a short stroll through the village and enjoyed the warm sunshine on our faces and our backs.

Today, Monday, it's a greyish day and I'll make use of it by relieving the freezer of some of the summer fruits it contains and make a few jars of jam.