You enjoy camping, but the idea of slogging along a tent and all its paraphernalia, never mind putting it up once you arrive, gives you an anxiety attack.
From 2021 season we have a solution for you ! A beautiful Sibley bell tent 6m diameter.

The photos below are not ours. They are meant as information and to show you the style we will be opting for.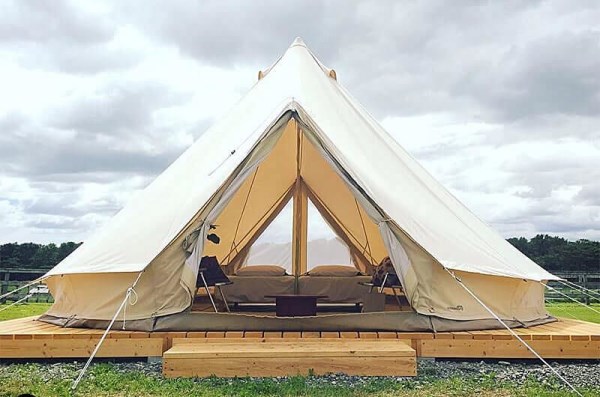 Maximum 4 people
Bed linen, towels and tea towels, etc. are included.
The Sibley will be placed on pitch 9 - 135 m2
A comfortable bed (180x200), 2 single beds (90x190), which can also be used as daybeds or sofas. Proper wardrobe space and plenty of storage for all other stuff.
Outside on the timber deck (partly covered with a canvas awning) there will be a camping kitchenette with gas cooker, charcoal barbecue and spacious electric coolbox. Dining al fresco at the picnic table.
There is a well stocked assortment of cooking utensils and dinnerware.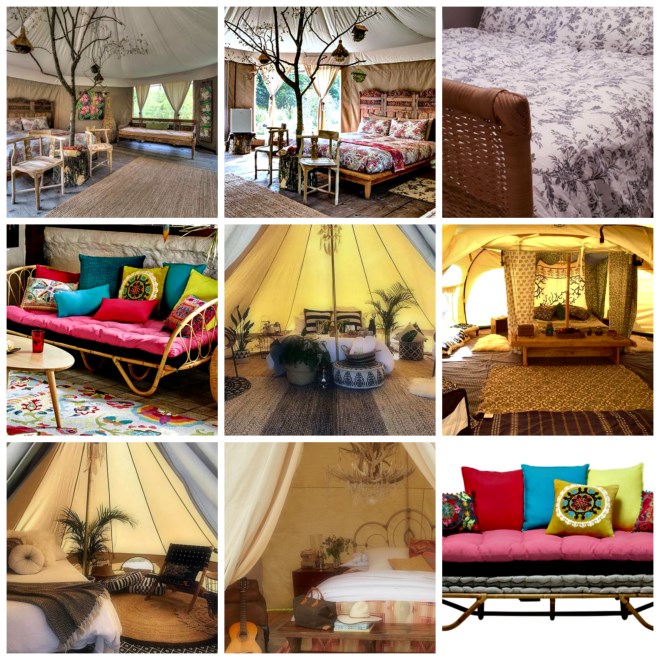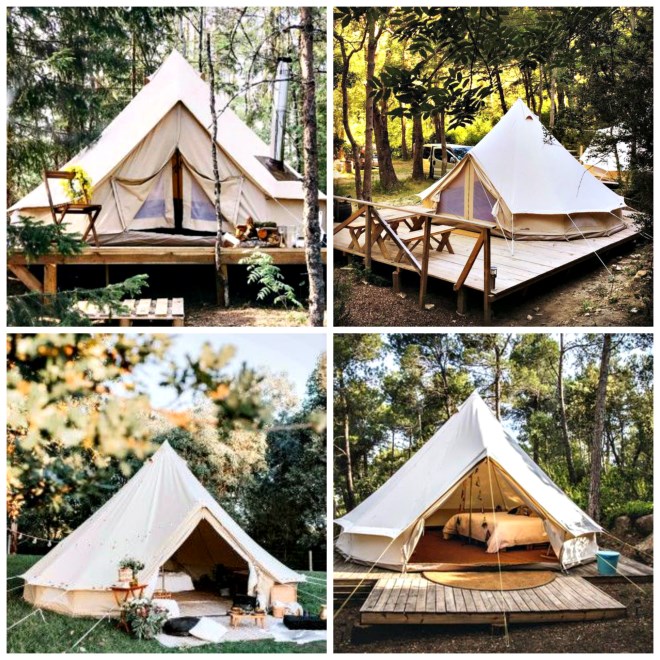 Don't hesitate to contact us if you have any questions.